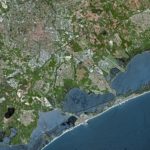 Montpellier is close to the Mediterranean Sea, in the south-east of the  Hérault department, whose territory is defined as an amphitheater open to the sea, bordered by the Cévennes to the north-east and the Haut-Languedoc to the north-west.
Montpellier is accessible by:
– Plane: Airport Montpellier Méditerrannée
– Train: Station Saint-Roch (in the city center) or Station Montpellier Sud de France (outside of the city)
Thanks to 4 lines of tramway, ample bus services (line 6, 7, 8, 11, 12, 16) taxis, you can go anywhere your heart desires in and around Montpellier. Please note that a three days transportation ticket will be kindly provided in the Conference package. Just pay for the first ride.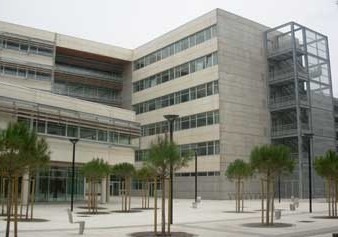 The CPP-2020 conference on "Cell-Penetrating peptides: Next generation delivery systems" will be held on April 27-29, 2020, in Montpellier at the Maison des étudiants – Aimé Shoenig – Espace Richter.
The "Maison des étudiants" is in the east of Montpellier near the border of the river "Lez" and is situated at the following address:
Rue Vendémiaire, 34000 Montpellier (Google map)
Access via tramway 1 (Station Rives du Lez) or tramway 3 (Station Port Marianne)
Different hotels and accommodations are available in the near.
Hôtel Mercure Montpellier Centre Antigone (accor.com)
Hôtel Courtyard (com)
Hotel Suite Novotel Montpellier (accor.com)
Le Strasbourg hôtel (le-strasbourg.com)
Many others hotels of different categories are also available in the city center (near the Place de la Comédie), located only 5 tramway stations (12 min transportation) from the Conference Hall.