Le Groupe Français des Peptides et Protéines
---
---
NEWS!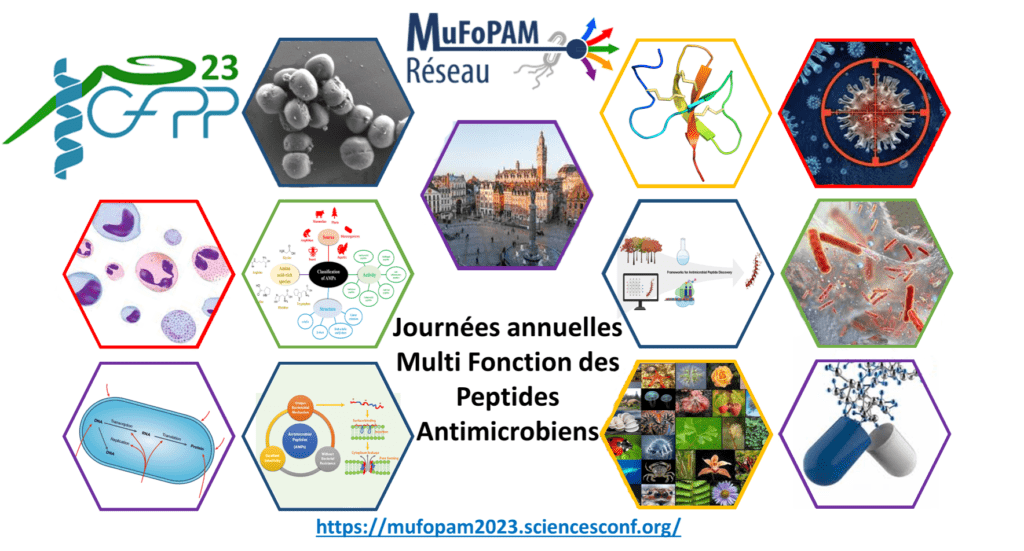 MuFoPAM: Journées MultiFonction des Peptides AntiMicrobiens (23-25 octobre 2023, Lille)
La réunion vise à rassembler les équipes françaises intéressées par les peptides antimicrobiens (PAM), à favoriser les échanges scientifiques et à stimuler les synergies entre les différentes disciplines. La participation des jeunes chercheurs est fortement encouragée. Date limite de soumission des présentations orales ou par affiches : 1 octobre 2023
Pour en savoir plus:  MuFoPAM
Articles mis à l'honneur par le  GFPP!
---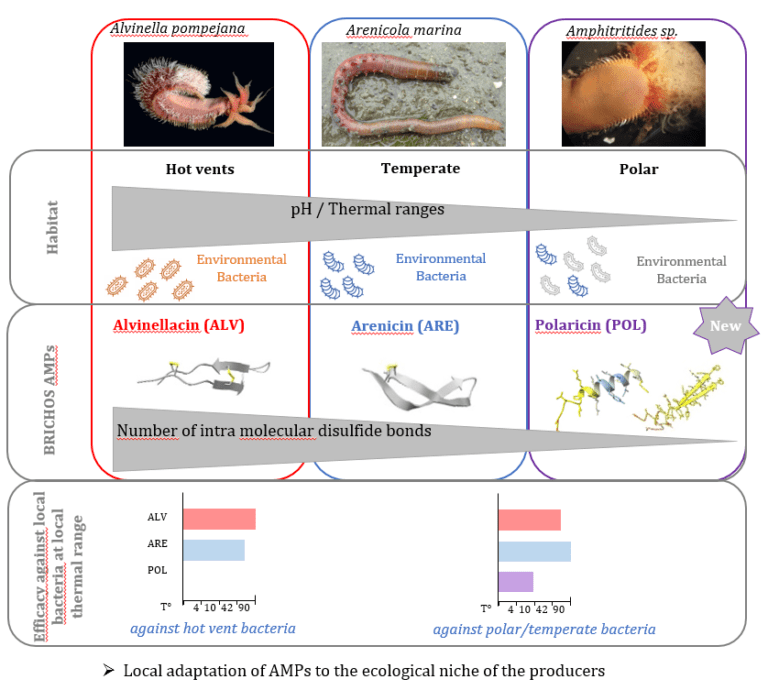 Aurélie Tasiemski
The environment shapes immune peptides
Antimicrobial peptides (AMPs) play a key role in the external immunity of animals, offering an interesting model for studying the influence of the environment on the diversification and evolution of immune effectors. Alvinellacin (ALV), arenicin (ARE) and polaricin (POL, a novel AMP identified here), characterized from three marine worms inhabiting contrasted habitats ('hot' vents, temperate and polar respectively), possess a well conserved BRICHOS domain in their precursor molecule despite a profound amino acid and structural diversification of the C-terminal part containing the core active peptide.
(suite…)
---