Welcome to our visitors

Views Today : 22

Views Last 30 days : 4122

Total views : 19014



The French Peptide Society
GFPP23 meeting is approaching!
Articles featured by GFPP!
---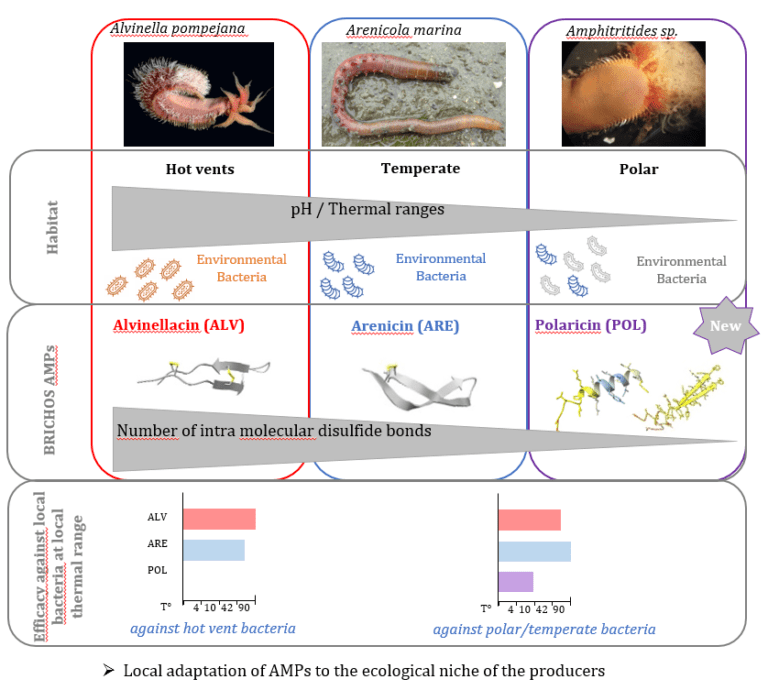 Aurélie Tasiemski
The environment shapes immune peptides
Antimicrobial peptides (AMPs) play a key role in the external immunity of animals, offering an interesting model for studying the influence of the environment on the diversification and evolution of immune effectors. Alvinellacin (ALV), arenicin (ARE) and polaricin (POL, a novel AMP identified here), characterized from three marine worms inhabiting contrasted habitats ('hot' vents, temperate and polar respectively), possess a well conserved BRICHOS domain in their precursor molecule despite a profound amino acid and structural diversification of the C-terminal part containing the core active peptide.
---
From the Journal of Peptide Science!
Issue Information

on 06/06/2023

Journal of Peptide Science, Volume 29, Issue 7, July 2023.

Glucopeptides derived from myelin‐relevant proteins and hyperglucosylated nontypeable Haemophilus influenzae bacterial adhesin cross‐react with multiple sclerosis specific antibodies: A step forward in the identification of native autoantigens in multiple sclerosis

by

Michael Quagliata, Francesca Nuti, Feliciana Real‐Fernandez, Kalina Kirilova Kirilova, Federica Santoro, Alfonso Carotenuto, Anna Maria Papini, Paolo Rovero

on 06/06/2023

Journal of Peptide Science, Volume 29, Issue 7, July 2023.