The French Peptide Society
Articles featured by GFPP!
---
Jean-Philippe Combier
Short peptides to replace chemicals in agronomy 
The current agriculture main challenge is to maintain food production while facing multiple threats such as increasing world population, temperature increase, lack of agrochemicals due to health issues and uprising of weeds resistant to herbicides. Developing novel, alternative, and safe methods is hence of paramount importance. Here we show that complementary peptides (cPEPs) from any gene can be designed to target specifically plant coding genes. (more…)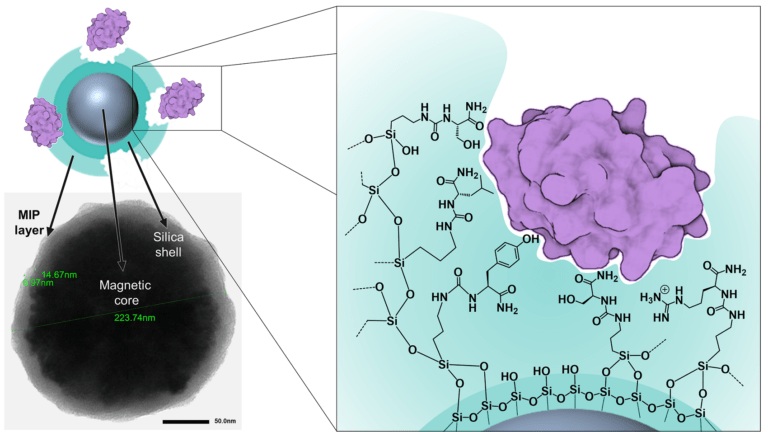 Gilles Subra
(Zervas Award 2020)
Moulding proteins with amino acids 
Gilles Subra received the Zervas award from the EPS in 2022 during the 36th EPS meeting in Sitges (Spain). With this recent article, he shares with us some of the innovative work pursued in his team.
MIP (molecular imprinted polymers) are prepared by polymerizing monomers around a template. After the removal of the template, the cavities in the material will be able to recognise and recapture selectively the molecule of interest. (more…)
---
From the Journal of Peptide Science!